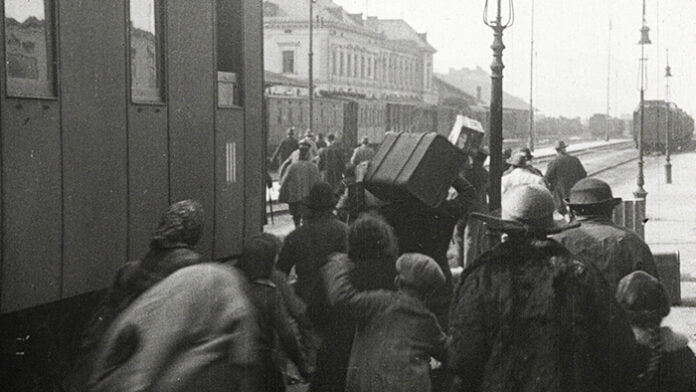 The silent film "The City Without Jews" is one of the most important Austrian productions of the interwar period, because based on the visionary novel of the same name by Hugo Bettauer, it deals with the expulsion of the Jewish population from the city and the loss that accompanied it.
Just a few years after its premiere, this film was considered lost – until a copy turned up at a Paris flea market in 2015. It was only thanks to this chance find that the Filmarchiv Austria was able to restore the film.
Olga Neuwirth (*1968 in Graz), recognized worldwide as one of the most important contemporary composers, set the film to music.

Neuwirth's work was premiered in 2018 at the Vienna Konzerthaus and will now open the concert season of the Auditorio de Zaragoza on January 25, 2021, with the support of the Madrid Cultural Forum. In the emblematic Mozart Hall of the Auditorium, the Chamber Orchestra of the Auditorium, conducted by Asier Puga (in principle), will play in front of 1000 people (50% of the capacity of the hall), while the silent film will be shown.
The premiere and the support of the Cultural Forum have already received media attention in advance.